Roll-form platforms
We have three Roll-form platforms. For the cubicles components, we have one fully automatic line and one semi-automatic line. For the pedestal, we have one fully automatic line.
Advantage:
1)Increase surface roughness
2)Correct roundness
3)Improve the surface hardness, so that the stress deformation is eliminated.
4)Improve fit quality, prolong life of parts, but process cost of parts is reduced.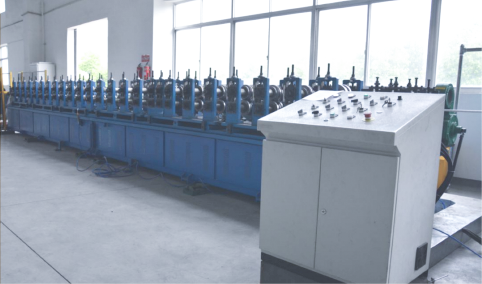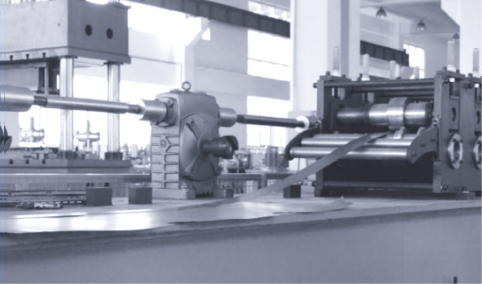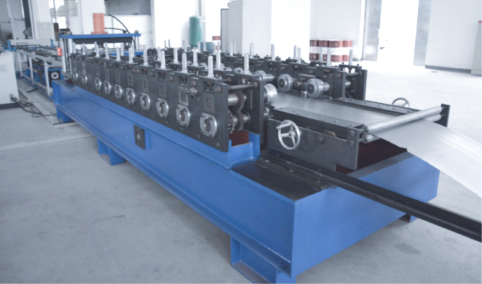 Semi-automatic Fully automatic Semi-automatic
Automatic Laser Cutting Process Line
We have one Automatic laser cutting machine. This is a professional pipe process tool and easy to deal with all kinds of pipe.
Advantage:
1) High flexibility, fast cutting speed, high production efficiency
2) The production cycle is short
3) No matter simple or complex parts, laser can be used to achieve a rapid prototyping cutting
4) Modular design has been realized, free combination.
5) Precision CNC automatic laser tube cutting, high precision and efficiency, stable and reliable.
6) Intelligent management system, powerful process database, to achieve high quality processing.
7) Strong expansibility, flexible processing of all kinds of pipes, profiles and special shaped pipes